The best way
to manage Business Design projects
Get full transparency for your Business Design projects, portfolio and sprint outcomes with the digital platform that was built to seamlessly integrate with the Business Design methodology.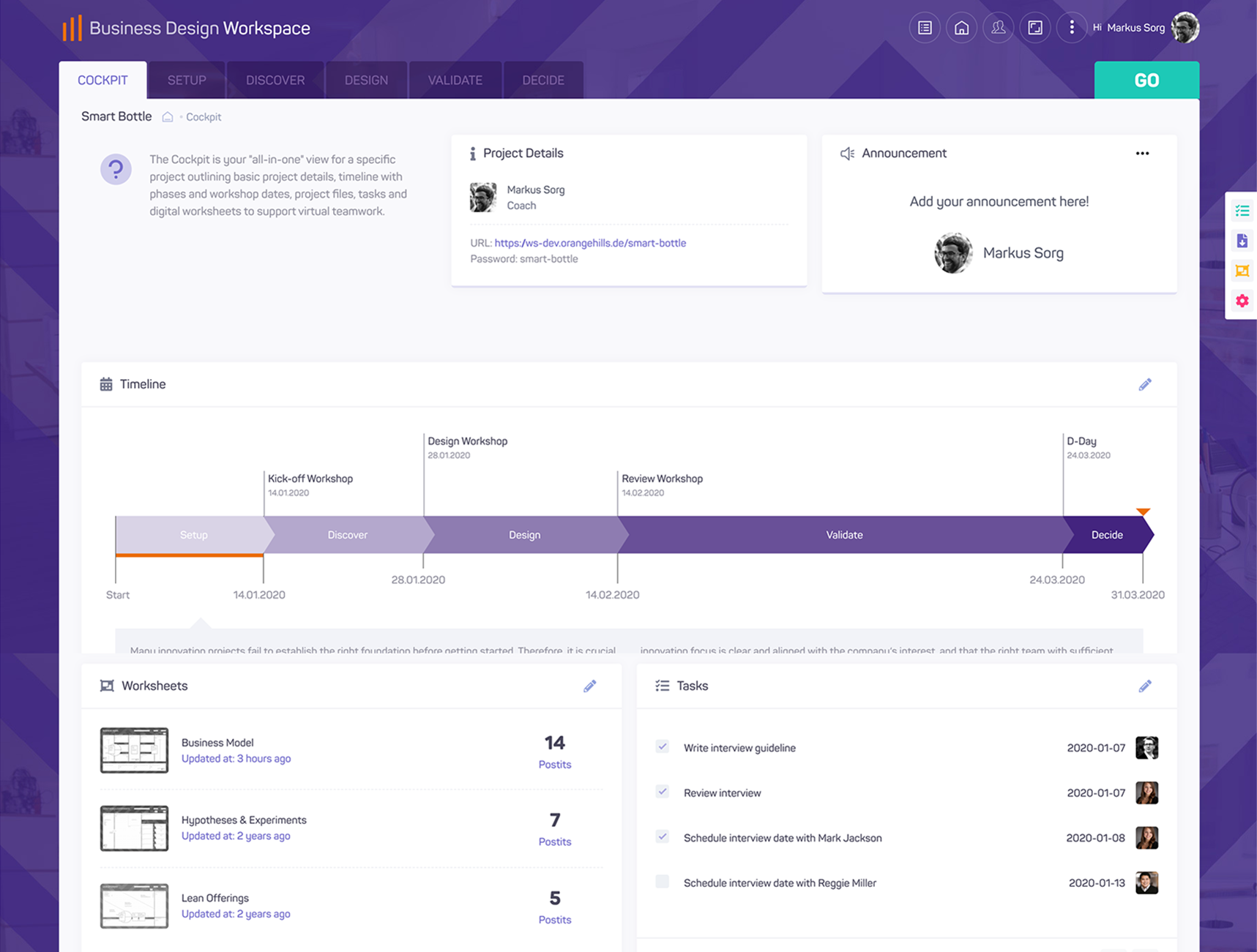 Have you ever wondered if there would be a more digital way to coach your Business Design sprints?
The all new Business Design Workspace is our favorite place to coach and manage Business Design sprints while providing great support to our teams.
Work it your way!
Collaborate in real-time with your remote team having full access to our favorite Business Design tools like the business model canvas or other worksheets.
Let the facts tell your story!
Integrate real-time data from digital prototypes or validation experiments and use dashboards for visualization.
Coach it like a boss!
Plan, manage and run your Business Design sprints with custom support for all 5 phases of a Business Design iteration and a cockpit view that let's you understand the status at a glance.
Getting things done!
Business Design specific activity planning and task management keeps everyone of your team members on track and helps you to keep track of the team's essential progress.
Knowledge at your fingertips!
Direct access to essential knowledge base items tailored to the steps & phases of your Business Design project.
Don't waste time searching!
A central file upload keeps all relevant files and sprint results connected with your teams activities.
---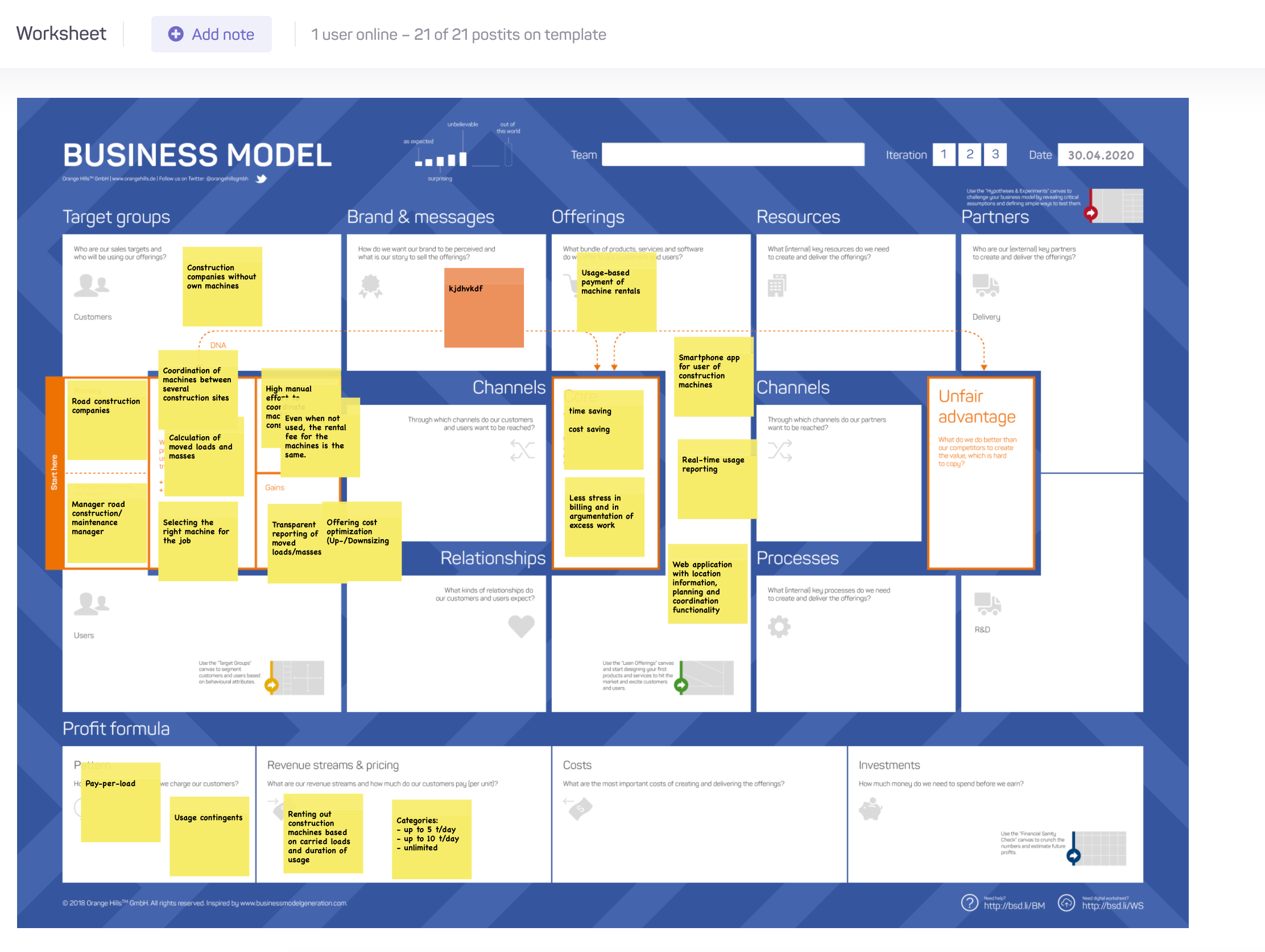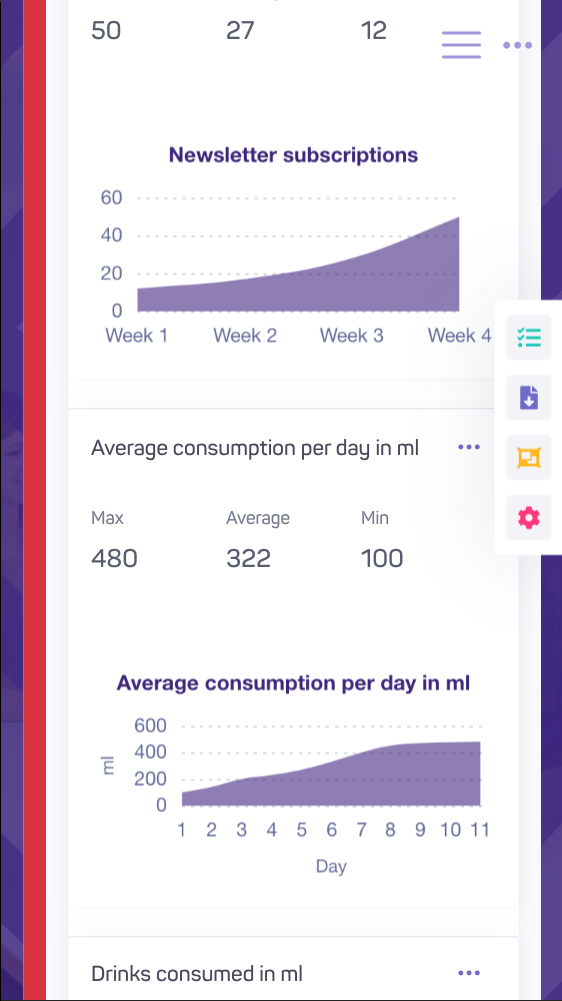 Interested?
Are you interested? Schedule a live demo now and get a three month license for free!